Our UK Laboratory is overseen by our Scientific Director, Dr Peter Horlock. Our team of Scientists work in line with 12 strict quality check processes, to ensure the utmost accuracy and reliability of testing. We are on a mission to transform food intolerance testing through appropriate use of data and new partnerships with other organisations. We intend to lead the way in delivering a Practitioner focused service to meet the demand for a high quality yet cost effective testing panel, delivering actionable results for Practitioners and value for money for their clients.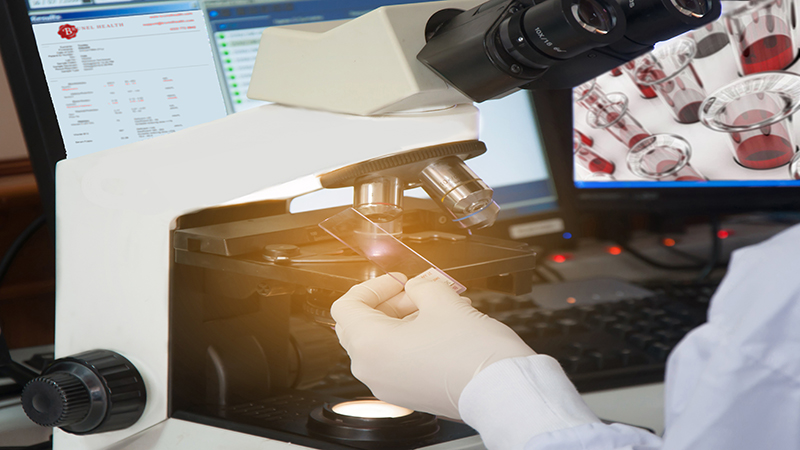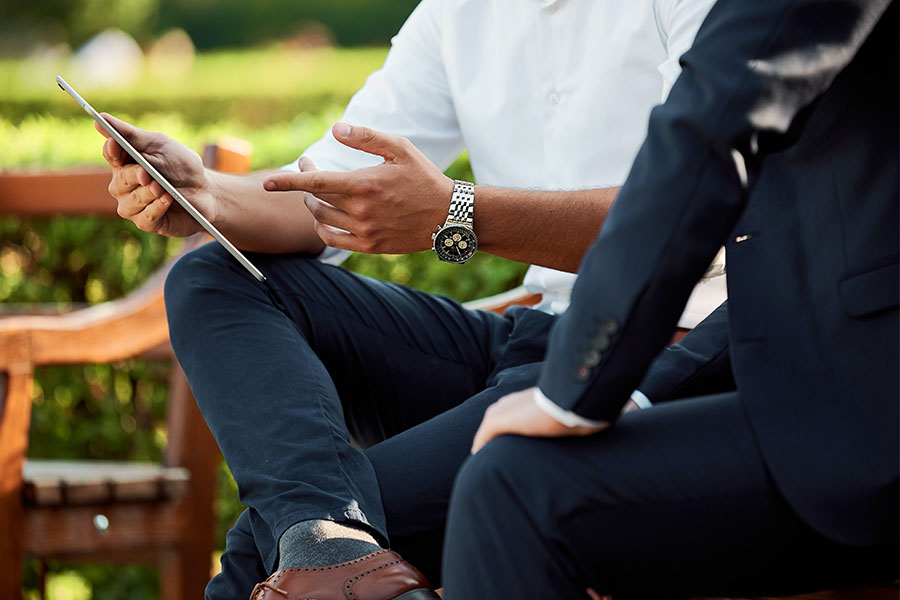 Our laboratory is already involved in a number of research projects, both those initiated by ourselves, and those initiated by other institutions and organisations where we are a research partner. Some projects are entirely laboratory based, while others encompass both community gathered data as well as clinical and laboratory-based aspects. The laboratory management system informs our Practitioners of the progress of sample testing, and we guarantee Practitioner results within 3 working days of sample receipt.
Our Commitment to Practitioners
Easy Collect Samples – Our Capillary Collect method allows finger prick blood samples to be taken comfortably by you or your client, involving only 3-4 drops of blood and a 99% success rate.
Expedited Practitioner Testing – We code your samples with red priority caps, resulting in laboratory turnaround time from sample receipt of just 3 working days.
Reliably Barcoded – Your testing kits are barcoded on the way out to you, and scanned upon the return to the laboratory, ensuring maximum data integrity.
Approved Antigens – The Brunel health IgG testing profile has been designed using only approved antigen suppliers. this, as well as not including antigen mixtures in our testing ensures valid reactions and reliable actionable results. We will never include unreliable or unnaproved antigens just to say we test more foods.
Reliable Testing – Sample analysis is undertaken in our UK laboratory by our team of scientists and all testing processes are overseen by both our Laboratory Director Dr Peter Horlock, and our Medical Director Dr Graham Johnson.
Dedicated Account Manager – Practitioners are asisgned a dedicated Account manager to provide support via phone, email or by text message.
A secure Practitioner Portal – Order test kits and view client results online, or just call for assistance.
Continuous Updates – As soon as the sample is received by our Laboratory, analysed, or results are ready, you are updated by email or text message.
Relevant Results – The Brunel scale of reactivity allows a more precise level of food intolerance to be recorded than a basic yes/no/maybe. With five reaction levels you will be able to assess your client priorities with greater accuracy.
Secure Online Access – Access and view your client results through your practitioner portal on any device, print them out onto your own paper, or request postal results and we can send them straight from our Laboratory to you or your client.
Our Founding Team have created the new Brunel Health service with a view to building the world's first practitioner-friendly, reliable, speedy and trackable IgG food intolerance testing service. Based upon years of previous experience with other laboratories and healthcare organisations as suppliers, and as practitioners ourselves, we have ensured that the entire practitioner experience is seamless from the moment you become a member, and continues through all steps of the testing process too, for both you and your clients.
Our Wider TEAM.
As a practitioner, you are also part of the Brunel Health Team. This is your business too, and we understand the need for complete control of your client results. You access the results with a sign-in page and our relationship with you is therefore fully GDPR compliant.
Dr Graham Johnson
Believing in a holistic patient focused approach to medicine, Graham's contribution is invaluable.
Dr Graham Johnson
Graham qualified as a doctor in 1990 from UCL. He served as a military Doctor before taking up his current position as a partner in a busy NHS GP Practice. He is also Medical Director of Blue Horizon Medicals, direct to public provider of blood tests
Believing in a holistic patient-focused approach to medicine, Graham's contribution is invaluable.
Dr Peter Horlock
Peter previously worked at Yorktest Laboratories as Director of Technical Operations.
Dr Peter Horlock
With a Degree in Process Biotechnology, a Masters in Biomolecular Science, and a PhD in Biochemistry, Peter is committed to providing accuracy at every stage of the IgG process, enabling us to give results with confidence. Peter previously worked at Yorktest Laboratories as Director of Technical Operations.